When the roots of a tooth become infected the results can be painful and can lead to the loss of the tooth. Often, our doctor will recommend a
Mount Vernon root canal
. Dr. Todd D. Wortman, DDS is a full-service general, restorative and cosmetic dental practitioner catering to the dental health needs of the whole family. Our state-of-the-art office features the latest in dental technology to provide the highest quality care in a stress-free comfortable environment. From our doctor to our assistants, hygienists and support staff our team's goal is to make you comfortable during your visit and treat you with respect in a caring, compassionate manner.
Mount Vernon root canal is a therapy that is used for restoring and protecting decayed teeth. Symptoms to watch out for include acute pain and sensitivity to hot or cold. These symptoms usually mean that part of the tooth's pulp has been affected. The pulp is the soft inner core of the tooth and is important to the tooth when it is developing. Once the tooth has developed and is mature the tooth can actually survive without its pulp because it is nourished and protected by the surrounding tissues. A layer of dentin protects the pulp itself. A layer of enamel above the gum line surrounds the dentin and below the gum line the dentin has a layer of cementum covering it. Cracks or cavities can destroy these protective layers allowing bacteria and irritants to reach the exposed pulp. The result is often inflammation and infection. Gum disease is another possible culprit in infecting the pulp.
Mount Vernon root canal
is the treatment for removing the infected pulp. Endodontic therapy involves removing the diseased pulp through drilling and other methods and then sealing the root canals to prevent re-infection. In many cases a crown will be placed over the tooth after the endodontic therapy has healed to further protect the tooth. The endodontic procedure should cure the pain and temperature sensitivity symptoms, as well as preventing the loss of the tooth and the spread of the infection to the gums and other teeth. If you experience any symptoms of decaying teeth please call our office for an appointment.
By Todd D. Wortman, DDS
October 31, 2018
Our Services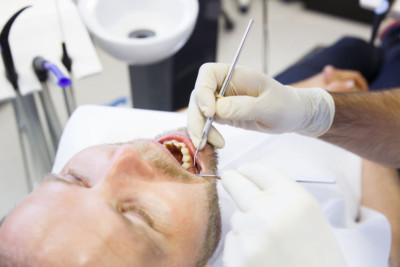 Blog Posts
Follow Us