Teeth whitening in Mount Vernon
Many people wish they had a whiter and brighter smile. If you find yourself tired of tooth stains and discoloration keeping you from sharing your smile with the world, then Todd D Wortman, DDS. Dr. Wortman has provided the New Rochelle and surrounding communities for over 14 years, offering the best quality general, restorative and cosmetic dental care. If you are interested in
teeth whitening in Mount Vernon
, Dr. Wortman is here to help you achieve the smile of your dreams.
Tooth stains are fairly commonplace and there are many things that can cause teeth to look yellow or discolored. Perhaps the biggest culprit is poor oral health and hygiene. By seeing your dentist regularly and taking care of your teeth at home, you can at least make sure that your teeth are as healthy as can be. But even if you have good health and hygiene when it comes to your teeth, you may still notice stains. Stains can also be caused by things like coffee, tea, wine, and other foods or beverages with a strong pigment or coloring to them. Brushing between meals with whitening toothpaste can help prevent surface stains from setting it, but this can only do so much and may not provide you with the dramatic results you want. Plus, simply getting older can lead to teeth discoloration as well. That is where teeth whitening comes in. Here at our offices, Todd D Wortman, DDS can offer patients the option of teeth whitening in Mount Vernon. Our teeth whitening method has proven to restore the smile of patients with stained, dull, or discolored teeth. With a guaranteed, pain-free way of brightening your smile, you will not find better results anywhere else.
If you are interested in
teeth whitening in Mount Vernon
, then call our offices today. We can set up an appointment for you to meet with Todd D Wortman, DDS in order to get the smile you deserve.
By Todd D. Wortman, DDS
April 30, 2018
Our Services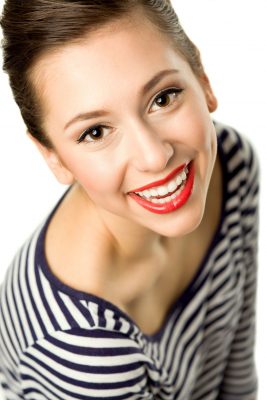 Blog Posts
Follow Us