Eastchester Orthodontics
There are many different kinds of dental care out there. Most people need general care every year regardless of any other needs, but many individuals also need to consider getting orthodontic care as well. Orthodontic treatment can be used for both medical and cosmetic reasons, and our orthodontist Todd D Wortman, DDS is here to help. If you need any kind of
Eastchester orthodontics
or want to learn more about what we can offer you in terms of orthodontic care, you can visit our offices to meet with Dr. Wortman.
Before getting any kind of dental care, it helps to have a preliminary exam. A preliminary examination will help to determine exactly what your needs are as well as help Todd D Wortman, DDS figure out exactly which treatment method will work the best to meet your needs and match your preferences. Plenty of factors need to be considered, including budget as well. When it comes to
Eastchester orthodontics
, it is important that your treatment plan is catered directly to your needs and that it is molded to fit your requirements as the treatment progresses. Each treatment is different, so it varies from person to person. Even though Dr. Wortman will plan out your treatment from the beginning, factors and parts of the treatment itself may change to meet the needs you have as it progresses. These sorts of adjustments can be made to improve your results and your overall experience with your orthodontic treatment. There are different kinds of braces for different needs, though generally less noticeable braces are reserved for more cosmetic needs since the amount of work that needs to be done tends to be minimal, but each case is different. The only way to know what will work best for you is to have a comprehensive exam and consultation with Dr. Wortman.
If you are interested in learning more about
Eastchester orthodontics
, then feel free to contact our offices and set up a visit with Todd D Wortman, DDS today.
Todd D Wortman, DDS
140 Lockwood Ave. Suite 303
New Rochelle, NY 10801
(914) 636-6363
By Todd D. Wortman, DDS
December 27, 2017
Our Services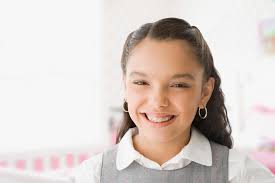 Blog Posts
Follow Us