Gum cleaning New Rochelle
If your teeth and gums are in excellent health, a regular dental cleaning every six months may be sufficient to maintain your excellent oral health. However, you may need to have a
gum cleaning New Rochelle
, if deep pockets begin to form between your teeth and gums.
At our dental practice, Todd D Wortman, DDS, you can receive a gum cleaning New Rochelle to help your gums return to good health. When plaque and tartar are allowed to remain on teeth, they will encourage the development of deep pockets to form between your teeth and gums. When this occurs, plaque, tartar, food debris and bacteria will all gather in these deep pockets and infection can form. At this point, you will have gum disease, which needs to be treated or you will suffer with tooth loss. And, infection from gum disease can even travel through your bloodstream to other parts of your body and cause serious medical conditions. For all these reasons, you want to make sure that your gums remain healthy. Having a great at-home dental cleaning regimen, and visiting our dental practice every six months for a dental exam and a regular dental cleaning will go a long way toward helping to keep your gums and teeth healthy. However, if deep pockets begin to develop, a periodontal scaling and root planing treatment should be effective in helping your gums return to good health. This type of treatment is also commonly referred to as a deep cleaning for the gums. Unfortunately, no amount of brushing will ever be able to remove the materials from the deep pockets, and so periodontal cleaning is needed once gum disease begins to form.
For an appointment to visit our dental practice for a
gum cleaning New Rochelle
, simply contact our office today. You will remain perfectly comfortable during any periodontal treatment due to our use of modern dental anesthesia and state-of-the-art dental equipment.
By Todd D. Wortman, DDS
August 24, 2017
Our Services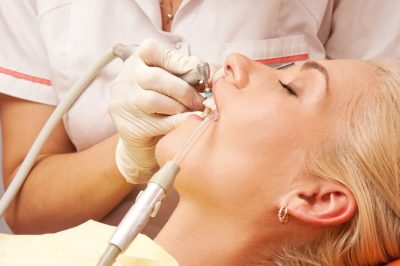 Blog Posts
Follow Us